Blue #7cadd3
Orange #dba900
Gray #a7a9ab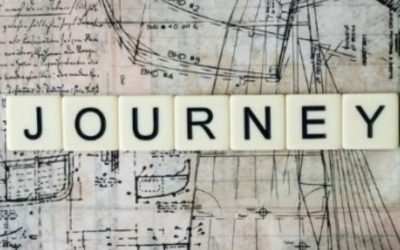 Globally, superintendents and school board members are frequently challenged with needing to move their districts forward, and there is often uncertainty withwhere to start or how to get there. Districts also experience regular leadership changes, and bringing their...
read more
Where Collaboration Takes Form
Facility projects and operation can be overwhelming for districts and take away from their number one priority: educating students. We manage all facets of program and project management in-house, including stakeholder engagement and construction management.
Our Services
InGensa offers extensive services for every point in a planning process, resulting in a solid partner with a thorough understanding of the team's vision and goals from start to finish. InGensa applies this knowledge to each phase of an initiative, always proactively considering how decisions in one phase will affect the next. Our unique approach creates collaborative teams that deliver the most value. The net benefit to our clients is top-quality service and a well-facilitated plan.
Our services include strategic planning around identified district initiatives, comprehensive facility planning (assessments, referendums, community engagement, and 10-year plans), design (architecture, civil, mechanical, electrical, and structural engineering), and agency construction management.
STRATEGIC PLANNING
InGensa's Collaborative Planning and Collective Decision-making process is designed to assist districts in achieving consensus and achievable plans around time sensitive initiatives, such as plans for facilities, e-learning, parent communication, and community engagement.  Our unique customizable process is structured to create leadership unity, build academic and facilities visions, establish essential goals and determine desired outcomes, resulting in a comprehensive district plan.
COMPREHENSIVE FACILITIES ASSESSMENTS
Our facility assessment process goes in-depth into the overall facility and site, looking at the entire infrastructure, mechanical and electrical systems, ventilation, site, and educational adequacy of the facility being assessed.
As an element of the process, the InGensa team works closely with the client and stakeholder groups to identify perceived needs through stakeholder meetings, surveys, and site visits. InGensa builds trust by providing a significant level of detail and a variety of options for the client to use in order to make optimal decisions around their facilities.
COMMUNITY ENGAGEMENT
InGensa facilitates community engagement using an engagement model designed to bring stakeholders with varying views together, to not only create community, but also identify common challenges and opportunities for moving forward around specific initiatives. This method of engagement typically yields at least 100 or more stakeholders, resulting in significant data that can be used by districts for stakeholder supported decision making. Participants of our engagement meetings work together with their district and peers to share their voice, increase their awareness and often leave both heard and informed.
DESIGN
The InGensa team brings decades of education design expertise in all aspects of infrastructure, including new facilities, additions, renovations, and athletic complexes. Our design process starts with understanding the district's mission as well as the needs and goals of all stakeholders. This ensures that what is being designed and budgeted in the process aligns with the vision for the project.
CONSTRUCTION MANAGEMENT
InGensa manages all facets of program and project management in-house, including stakeholder engagement and construction management.
We take responsibility for project pre-planning and development, ensuring accurate estimates and reliable financial solutions. Services provided under Construction Management include: Cost Analysis at Concept stage − Value-Based Options & Alternatives, Building Systems Evaluations − Cost / Value & Life Cycle, Milestone Estimates, Data Preparation for Review & Comment Submission, Project Procurement Planning and Bid Packaging Strategies, Scheduling, Phasing, Logistics and Safety, Mobilization and On-site Management, Project Closeout and Commissioning.
Contact us to see how we can help address your district's facilities needs.